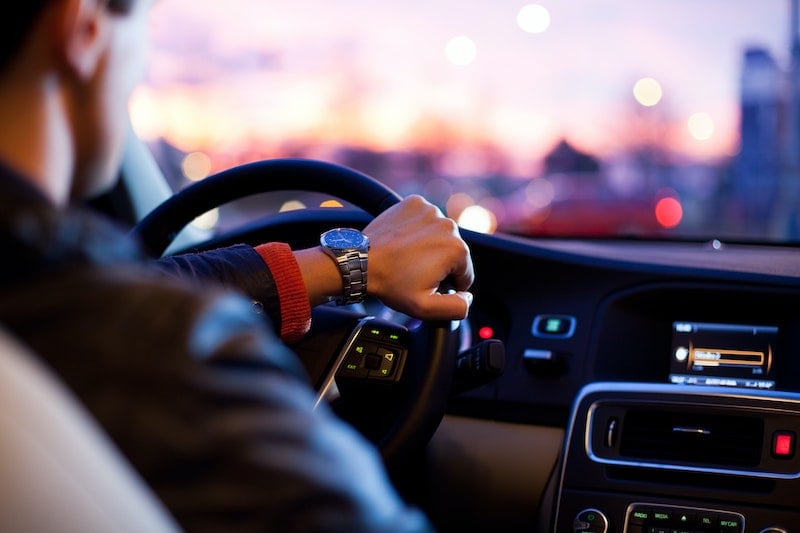 Have you ever had a happy hour (or virtual happy hour) where the conversation starts to remind you of a movie? Listening to my friends chat back and forth, the two movies that come to mind frequently are Groundhog Day and Office Space, and I think the reason for that is that nobody seems to have control over their own lives and schedules. They became slaves to deadlines, working around spouses schedules, helping their kids with homework, and so on. And while they don't necessarily mind doing those things, it was clear they weren't always the ones calling the shots on how to spend their time. Essentially, they just needed more time back in their days.
My own husband even has me block out weekends where I'm not allowed to plan anything, because those times are the only times where his schedule is his own.
How have we come to a place in time where our schedules aren't our own?
On top of everything you have going on, it takes a substantial amount of time to coordinate and organize it all. Wouldn't it be nice if that time could be spent on something else? What if you had the time to be checking stuff off your to-do list, rather than constantly spending time creating and organizing your to-do list?
Well, good news! There is a way to get that time back, all while staying organized! It's called Life Empowerment Technology, and I think you'd really like it.
What Exactly Is Life Empowerment Technology?
Our Founder and CEO, Joe Rando, had an epiphany a few years ago that an entire category was missing in the marketplace...and he was right.
As a serial entrepreneur, Joe had always had a pretty packed schedule, and eventually his lack of attention to organizing really cost him in the long run. He had to learn the hard way that it was imperative to maintain some level of organization, and while that wasn't really his cup of tea, he knew he had to put effort towards it.
But here's the thing, every system he tried was subpar, partially because of the system itself, and partially because of his lack of enthusiasm.
Knowing something needed to motivate him to prioritize organization, he picked up David Allen's book, Getting Things Done, and as they say, the rest is history. Everything in the book clicked and he couldn't wait to put those practices into place, but there was still a problem...it took a lot of work, and a lot of time, to maintain the practices mentioned in the book.
While he put the work in, and found it immensely beneficial, he still found organization would fall by the wayside whenever he would get busy.
Through trial and error of various technologies, he was falling short of trying to solve this problem, so, instead of continuing down the rabbit hole, he decided to create the solution himself. And that's when Life Empowerment Technology was born.
How Life Empowerment Technology Differs From Other Tech Categories
Any system that costs you a significant amount of time to maintain will eventually fail you when you get busy, and that's what makes Life Empowerment Technology (more specifically, LifeStarr) different from other platforms out there.
We know we aren't the first task-management app...they're everywhere. And while we can't deny some of them have great features, they really only work well for teams, but as soon as any task or project needs to get done outside of your team, it's game over. You immediately have to resort back to emails, files attachments, text messages, and information in other random places like sticky notes. You unknowingly have an unpaid side hustle as a professional platform hopper.
LifeStarr allows you to work with anyone you want about anything you want (professional, personal, or other). You need to remember to sign a piece of paper from your kid's teacher? Create a task in LifeStarr. Need your husband to pick up the dry cleaning? Assign it to him in LifeStarr. Need a writer to put together a blog post for your startup? Assign it to her in LifeStarr.
Every single task (and projects with multiple associated tasks) in your life, and any task you need somebody to do for you, can finally all live in one place. You'll get notified when a task needs attention and you'll be able to easily see when there's trouble going on with a given task (ie, task is late or not moving forward).
All of your life to-dos get organized effortlessly, so that you can get time back in your week to spend on what matters most to you. Hey, you may even have time to pick up a new hobby!
What to Expect From Life Empowerment Technology
Using this technology is like having a superpower that you didn't even realize you needed.
It makes the disorganized, organized. It makes the organized, even more organized but in less time.
It puts you back in the driver's seat.
And the cherry on top? The technology is free. Yes, free, and always will be, and while we pay for it with useful ads, we promise to never sell your data. Promise.
When you start using the app, you will need to put in a little time up front to get your tasks situated and learn the system. Don't worry, it's a very short learning curve, and we have a plethora of help options to get you acquainted with the system if you need it.
Prior to using LifeStarr, I had my personal to-dos scattered between Google Docs and the Notes app in my phone. I'd send myself emails to remind me to do things. I'd leave texts unread so that I wouldn't forget to follow up. I'd use various project management plaftorms to ensure I wasn't missing deadlines, and it was a lot to keep track of. Now, I turn to Life Empowerment Technology. If you want to see how you can take back control of your life, click the button below.